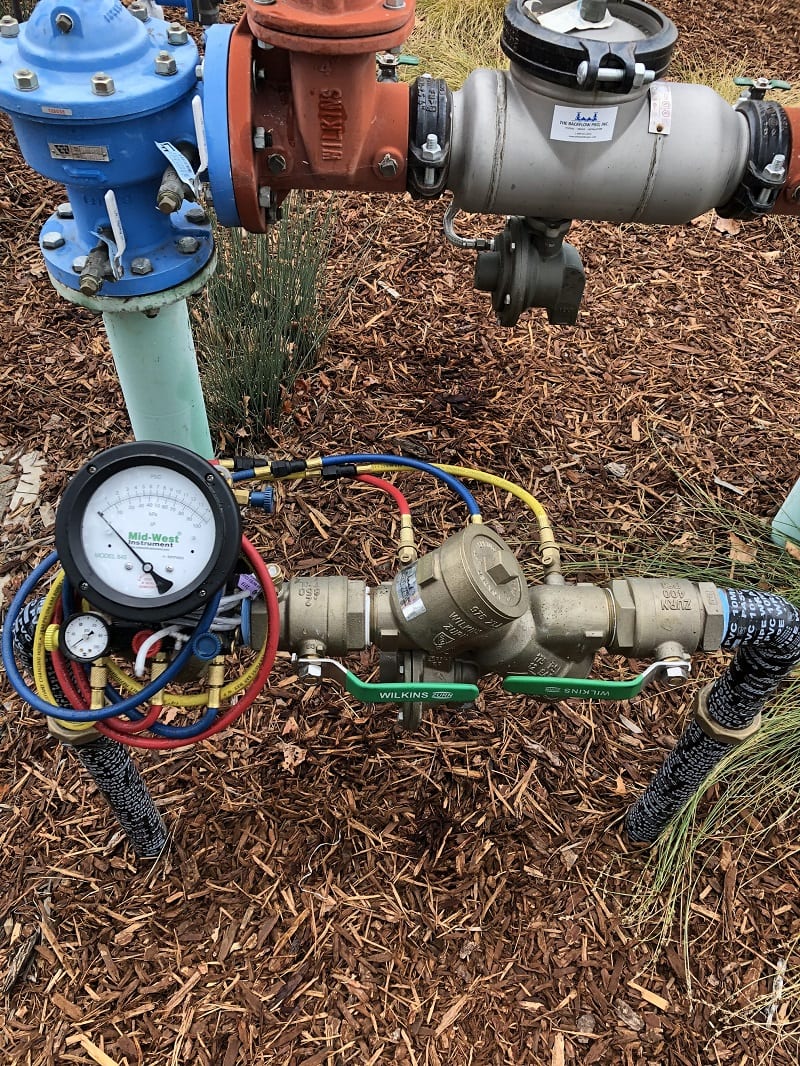 Backflow Testing & Certification
Your local water municipality will contact you for the annual required backflow prevention assembly testing. We make it easy for you. Give us a call to schedule a testing service. All paperwork involved is taken care of and submitted for you.
We service all sizes, types, makes and models of backflow prevention assemblies. If an assembly is determined to be failing during a field test and cannot be repaired by replacing the internal components due to damage beyond repair, it may need to be replaced with a new one.
Installation of Backflow Prevention Assemblies
An installation of a backflow prevention assembly is assessed after a survey is performed by your water district or private organization. If an assembly is necessary, your water agency will notify you. The purpose of new installations is to ensure the safety of the public potable water supply. Recent studies have found that there are over 10,000 reported cases of cross connections (contaminated water sources connected to potable water sources) occurring every year.
In order to determine the fluid handling system at your site, a cross-connection survey will be able to assess if your water system is at risk for potential health hazards. Please call 800-511-2210 for more information.
Insulated Covers & Protective Enclosures
In harsh environments, the life expectancy of a backflow assembly can be significantly increased with the proper insulated protection. In exposed locations, a backflow assembly can be vulnerable to accidents, theft, or vandalism. It is important to make sure that no one can disrupt your water service at all times, so protect your investment.
To minimize damage and meet our customers needs, our emergency service is here to make sure that losses are minimal to your system. Please call 800-511-2210 for immediate response.
Serving our customers in the following Counties